These are sewing patterns I have been drafting since my days at fashion school. I have many original sewing patterns, so I am gradually uploading them all here.
From everyday clothes to Cosplay costumes, all you need to do is print the patterns and then paste them together. Seam allowances are included, so it's very easy.
I'm working on new designs as well, so be sure to check back for updates. I sincerely hope these sewing patterns will be useful for you.
---
Sponsored Links
---
update history
To keep the free pattern going. Like" us on facebook or "Share" us on facebook.
We are planning to start releasing paid pattern papers in English! ◆ Inch size & Letter paper size with seam allowance ◆ centimeter size & A4 paper size with seam allowance We will add in these two types. Best regards to all sewing enthusiasts around the world!
2023/6/10 NEW Inch size added! 11 sizes added at once!! Maid 1
2023/6/9 Add 1 items to the Jumper Skirt 2
2023/6/6 Add 1 items to the Jumper Skirt 2
2023/6/3 NEW Inch size added! 9 sizes added at once!! kakun 1(Hanfu)
2023/5/31 Add 1 items to the Dirndl
2023/5/29 Add 1 items to the Jumper Skirt 2
2023/5/27 NEW Inch size added! 9 sizes added at once!! Wide Pants
2023/5/26 NEW Inch size added! 9 sizes added at once!! Thai Pants
2023/5/26 Add 1 items to the Dirndl
2023/5/25 Add 1 items to the Jumper Skirt 2
2023/5/24 NEW Inch size added! 9 sizes added at once!! Pumpkin Pants 2
2023/5/23 NEW Inch size added! 9 sizes added at once!! Cargo Pants
2023/5/23 Add 1 items to the Napoleon Coat 2
2023/5/20 Add 1 items to the Short Jacket
2023/5/19 Add 1 items to the Jumper Skirt 2
2023/5/17 Add 1 items to the Dirndl
2023/5/16 Add 1 items to the Jumper Skirt 2
2023/5/15 Add 1 items to the Jumper Skirt 2
2023/5/14 Add 1 items to the Napoleon Coat 2
2023/5/13 Add 1 items to the Double Vest 5
2023/5/12 Add 1 items to the Dirndl
2023/5/11 Add 1 items to the Short Jacket
2023/5/11 Add 1 items to the Princess Dress 3
2023/5/9 Add 1 items to the Jumper Skirt 2
2023/5/8 Add 1 items to the Napoleon Coat 2
2023/5/7 Add 1 items to the Double Vest 5
2023/5/6 Add 1 items to the Dirndl
2023/5/4 Add 1 items to the Princess Dress 3
2023/5/2 NEW Add 1 items to the Jumper Skirt 2
2023/5/1 Add 1 items to the Napoleon Coat 2
2023/4/30 Add 1 items to the Double Vest 5
2023/4/29 NEW Inch size added! 9 sizes added at once!! Balloon Blouse
2023/4/29 Add 1 items to the Dirndl
2023/4/27 Add 1 items to the Princess Dress 3
2023/4/26 Add 1 items to the Napoleon Coat 2
2023/4/25 Add 1 items to the Double Vest 5
2023/4/23 NEW Add 1 items to the Dirndl
2023/4/23 Add 1 items to the Short Pants 2
2023/4/22 Add 1 items to the Slit Dress
2023/4/21 Add 1 items to the Puff Sleeve Blouse & Corset Skirt
2023/4/21 Add 1 items to the Princess Dress 3
2023/4/19 Add 1 items to the Napoleon Coat 2
2023/4/19 Add 1 items to the Double Vest 5
2023/4/17 Add 1 items to the Short Pants 2
2023/4/16 NEW Add 1 items to the Napoleon Coat 2
2023/4/15 Add 1 items to the Slit Dress
2023/4/13 Add 1 items to the Puff Sleeve Blouse & Corset Skirt
2023/4/12 Add 1 items to the Double Vest 5
2023/4/12 Add 1 items to the Slit Dress
2023/4/11 NEW Add 1 items to the Double Vest 5
2023/4/11 Add 1 items to the Ruffle Blouse & Flower Skirt
2023/4/10 Add 1 items to the Short Pants 2
2023/4/9 Add 1 items to the Puff Sleeve Blouse & Corset Skirt
2023/4/8 Add 1 items to the Slit Dress
2023/4/8 Add 1 items to the Puff Sleeve Blouse & Corset Skirt
2023/4/7 Add 1 items to the Ruffle Blouse & Flower Skirt
2023/4/6 Add 1 items to the Short Pants 2
2023/4/5 Add 1 items to the Puff Sleeve Blouse & Corset Skirt
2023/4/3 Add 1 items to the Puff Sleeve Blouse & Corset Skirt
2023/4/1 Add 1 items to the Ruffle Blouse & Flower Skirt
2023/3/31 NEW Add 1 items to the Puff Sleeve Blouse & Corset Skirt
2023/3/31 NEW Inch size added! 9 sizes added at once!! Salopette
2023/3/29 Add 1 items to the Ruffle Blouse & Flower Skirt
2023/3/28 Add 1 items to the Ruffle Blouse & Flower Skirt
2023/3/26 Add 1 items to the Short Pants 3
2023/3/25 Add 1 items to the Ruffle Blouse & Flower Skirt
2023/3/24 NEW Add 1 items to the Ruffle Blouse & Flower Skirt
2023/3/21 Add 1 items to the Short Pants 3
2023/3/19 Add 1 items to the Short Pants 3
2023/3/18 Add 1 items to the Straight Pants
2023/3/16 Add 1 items to the Short Pants 3
2023/3/15 Add 1 items to the Straight Pants
2023/3/14 Add 1 items to the Built-Up Neck Jacket
2023/3/13 Add 1 items to the Straight Pants
2023/3/11 Add 1 items to the Covered Maxi Skirt
2023/3/10 Add 1 items to the Clown Hat
2023/3/9 Add 1 items to the Built-Up Neck Jacket
2023/3/9 NEW Inch size added! 9 sizes added at once!! Waist Mantle 2
2023/3/8 Add 1 items to the Covered Maxi Skirt
2023/3/7 Add 1 items to the Balloon Blouse
2023/3/4 Add 1 items to the Built-Up Neck Jacket
2023/3/4 NEW Inch size added! 9 sizes added at once!! Cock Coat
2023/3/3 Add 1 items to the Clown Hat
2023/3/2 Add 3 items to the 3-Tiered Ruffle Sleeve
2023/3/1 Add 1 items to the Built-Up Neck Jacket
2023/3/1 NEW Inch size added! 9 sizes added at once!! Chester Coat
2023/2/28 Add 1 items to the Covered Maxi Skirt
2023/2/28 NEW Inch size added! 9 sizes added at once!! Empire Dress
2023/2/28 Add 1 items to the Clown Hat
2023/2/27 Add 1 items to the Balloon Blouse
2023/2/25 Add 1 items to the Built-Up Neck Jacket
2023/2/25 NEW Inch size added! 9 sizes added at once!! Switching Dress(Box Pleat Hemline)
2023/2/25 Add 1 items to the Covered Maxi Skirt
2023/2/22 Add 1 items to the Clown Hat
2023/2/21 Add 1 items to the V-Neck Dress
2023/2/20 Add 1 items to the Balloon Blouse
2023/2/18 Add 1 items to the Built-Up Neck Jacket
2023/2/18 Add 1 items to the Covered Maxi Skirt
2023/2/17 Add 1 items to the Clown Hat
2023/2/16 Add 3 items to the Train Sleeve
2023/2/16 Add 1 items to the V-Neck Dress
2023/2/15 Add 1 items to the Covered Maxi Skirt
2023/2/15 Add 1 items to the Balloon Blouse
2023/2/14 Add 1 items to the Clown Hat
2023/2/13 Add 1 items to the Balloon Blouse
2023/2/13 Add 3 items to the 3-Tiered Ruffle Sleeve
2023/2/12 Add 1 items to the V-Neck Dress
2023/2/12 Add 1 items to the Balloon Blouse
2023/2/11 NEW Inch size added! 9 sizes added at once!! Switching Dress(Pleat Hemline)
2023/2/11 Add 1 items to the Balloon Blouse
2023/2/10 NEW Add 1 items to the Covered Maxi Skirt
2023/2/10 Add 3 items to the 3-Tiered Ruffle Sleeve
2023/2/8 Add 1 items to the Balloon Blouse
2023/2/8 Add 3 items to the Train Sleeve
2023/2/7 NEW Add 1 items to the Built-Up Neck Jacket
2023/2/7 Add 1 items to the V-Neck Dress
2023/2/4 Add 1 items to the Stand Collar Mantle 2
2023/2/3 Add 1 items to the Swallowtail
2023/2/2 Add 3 items to the 3-Tiered Ruffle Sleeve
2023/2/1 Add 1 items to the V-Neck Dress
2023/1/28 Add 1 items to the V-Neck Dress
2023/1/27 Add 3 items to the 3-Tiered Ruffle Sleeve
2023/1/27 NEW Add 1 items to the V-Neck Dress
2023/1/26 Add 3 items to the 3-Tiered Ruffle Sleeve
2023/1/26 Add 1 items to the Stand Collar Mantle 2
2023/1/25 Add 2 items to the 3-Tiered Ruffle Sleeve
2023/1/24 Add 3 items to the Train Sleeve
2023/1/24 Add 1 items to the Stand Collar Mantle 2
2023/1/22 Add 1 items to the Stand Collar Mantle 2
2023/1/21 Add 3 items to the Train Sleeve
2023/1/19 Add 3 items to the Train Sleeve
2023/1/18 Add 3 items to the Train Sleeve
2023/1/15 NEW Inch size added! 9 sizes added at once!! Duffle Coat
2023/1/14 Add 2 items to the Train Sleeve
2023/1/12 NEW Add 1 items to the 3-Tiered Ruffle Sleeve
2023/1/11 NEW Add 1 items to the Train Sleeve
2023/1/9 Add 1 items to the Napoleon Jacket 2
2023/1/5 Add 1 items to the Napoleon Jacket 2
2023/1/4 Add 1 items to the Napoleon Jacket 2
2023/1/1 Happy New Year Add 1 items to the Napoleon Jacket 2
---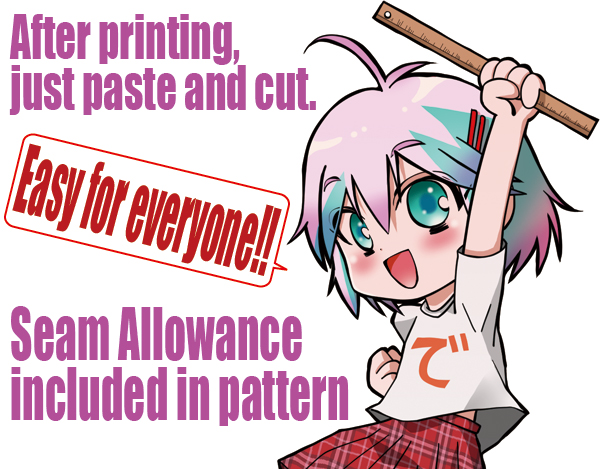 ---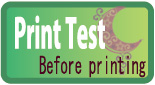 Hats - Free Sewing Patterns

Gloves - Free Sewing Patterns


Sponsored Links
---
Shirts&Jackets - Free Sewing Patterns


Skirts - Free Sewing Patterns


Dresses - Free Sewing Patterns


Coats - Free Sewing Patterns


Underpants - Free Sewing Patterns


Japandress - Free Sewing Patterns


---
Cosplay - Free Sewing Patterns


---
Panniers - Free Sewing Patterns


Dogclothes - Free Sewing Patterns


Parts - Free Sewing Patterns