Train Dress Patterns (pay pattern.)
Sponsored Links
---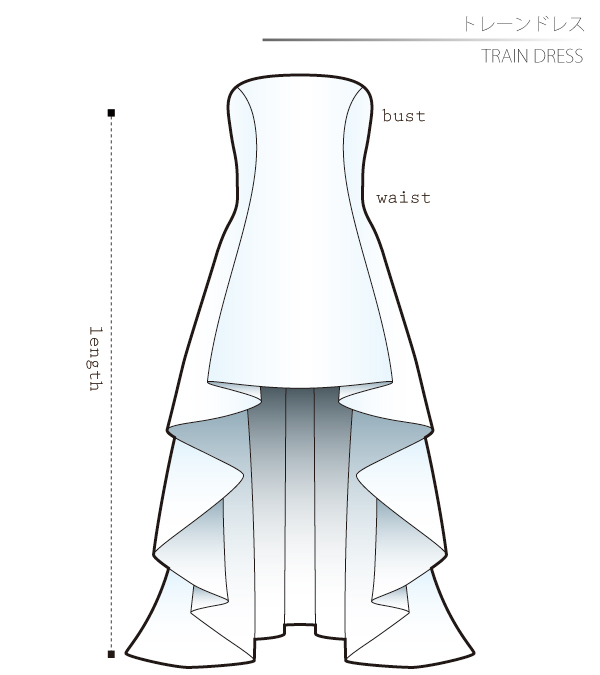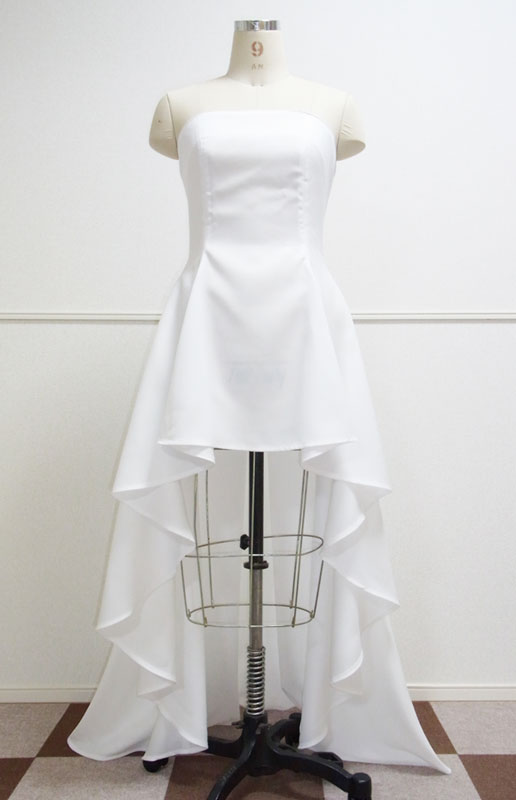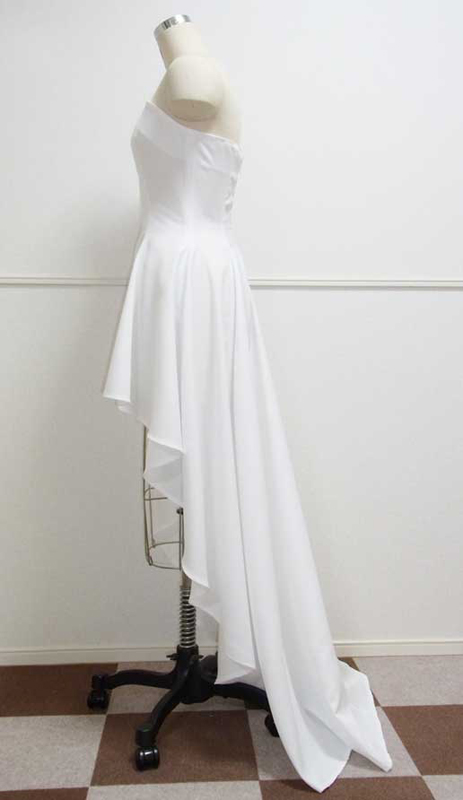 Level 5 (Level Easy 1 ~ 20 Difficult)
Not a this? Design of the different Dresses.

---
Comment
This is a pattern for a train dress that can be used for a wedding dress,
which has been requested by many customers.
The shape is a princess line with a 400-degree hem.
In the photo, the hem length is dragging,
but the pattern has a line to adjust the length,
so it can be changed to a line without hem.
The construction is quite simple,
so it is recommended as a base pattern for your own arrangements.
Many request "Like" or "Tweet". It's made!
Share & follow also thank you!
---
How to make Train Dress
The production process is explained with translation software.
If you have any suggestions on how to write like this, please let us know at info@dr-cos.com
We operate this site with your cooperation.
This costume does not include a lining pattern.
If you need a lining, please use the facing line on each body part and add seam allowance there.
* Please check the length of the garment by placing it on your body at the pattern stage before cutting.
* The hem is designed to rub if the size is left as it is.
* If you want to make the garment shorter, please adjust the cut line by checking it with your body before cutting.
(1) Serge/overlock the sides of all "Body" pieces.
(2) Sew the back center line to the sewing end position and press seam allowances open with an iron.
(3) Stitch the invisible zip after attaching the stretch stop tape at the zipper position.
(4) Sew the sides of all "Body" lines together and press seam allowances open with an iron.
* For fabrics that are difficult to iron into shape, open up the seam allowance with stitches.
(5) Serge/overlock the hem, fold up 0.5 inch (≈1cm) and sew.
(6) Apply fusible interlining to the "facing", sew together, press seam allowances open with an iron, and serge/overlock the outside.
(7) Sew "facing" to "body", turn inside out and iron to shape.
* Cut into the seam allowance at the curve of Facing.
* If you need bra straps, attach them by referring to the bra strap position when attaching the "facing".
(8) Sew the hooks.
* When attaching the lining, make a pattern for the lining by referring to the facing line.
---
How to purchase pay pattern from overseas
---
Letter paper & inch size paper pattern is here
---
Free pattern More than 2000 kinds of list is from a menu.