Clown Hat Sewing Patterns (pay pattern.)
Sponsored Links
---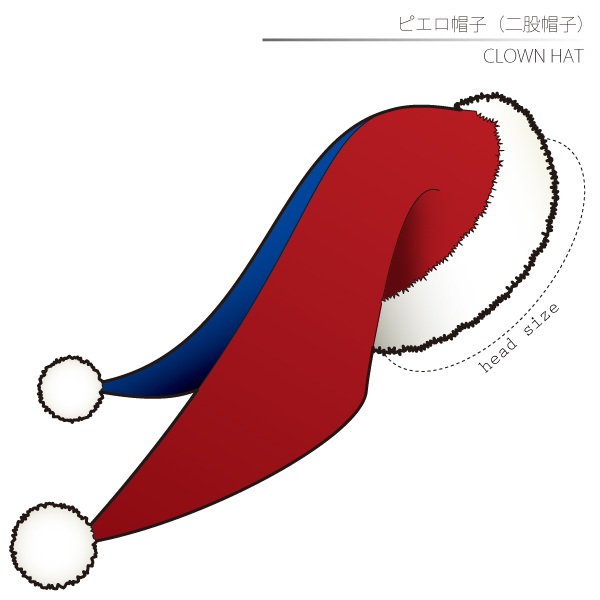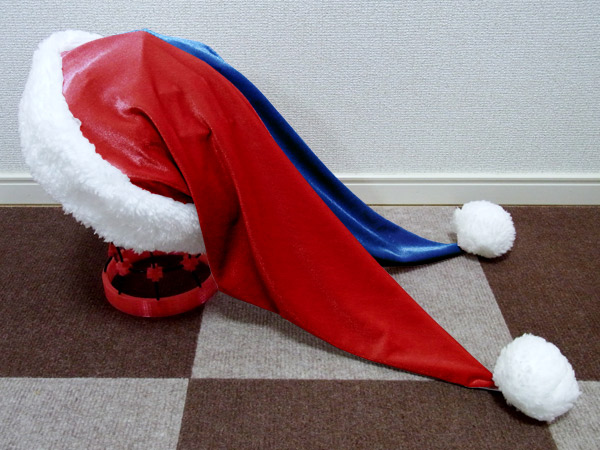 Level 2 (Level Easy 1 ~ 20 Difficult)
Not a this? Design of the different hat.
---
Comment
This is a paper pattern of a two-crotch hat that was drafted as a clown hat.
The two crotches naturally flow to the back of the hat.
A furry bulb can be attached to the tip of the hat to make it more adorable.
You can make it as tight as you like with knit fabric, or as loose as you like with fluffy fabric.
The simple production process is described on the website.Download as PDF data.
Many request "Like" or "Tweet". It's made!
Share & follow also thank you!
---
How to make Clown Hat
The production process is explained with translation software.
If you have any suggestions on how to write like this, please let us know at info@dr-cos.com
We operate this site with your cooperation.
* For the material used, we recommend a fabric with a slightly fallen feel.
* The "Belt" part can be made of a cute poodle boa fabric.
(1) Serge/overlock the (1), sew it together, and cut the seam allowance at the tip.
How to Serge/overlock (sewing machine & overlock sewing machine).Please refer to this page
* Symmetrically make the other one in the same process.
(2) Sew the two pieces of (2) together on the right side, and serge/overlock the seam allowance.
(3) After sewing the sides of the "belt" together, make a loop and sew it by hand.
* Attach a furry bulb or something at the tip for a cute touch.
How to make a furry bulb.Please refer to this page
---
How to purchase pay pattern from overseas
Click here for A4 paper & cm size pattern paper
---
Letter paper & inch size paper pattern is here
---
Free pattern More than 2000 kinds of list is from a menu.