Military Cap Sewing Patterns (pay pattern.)
Sponsored Links
---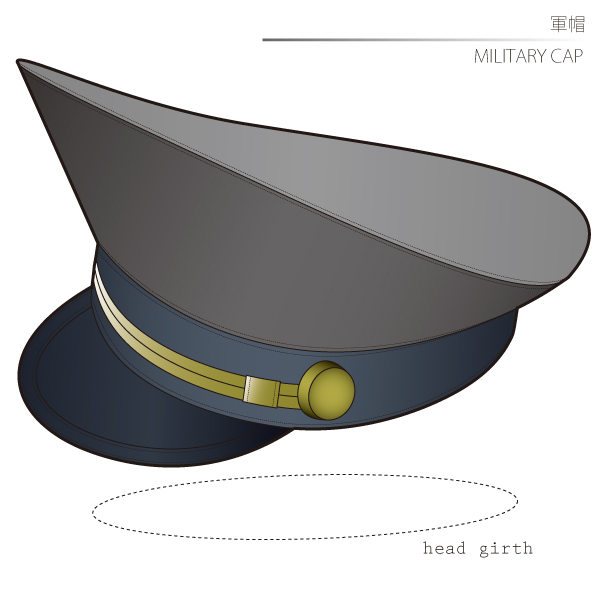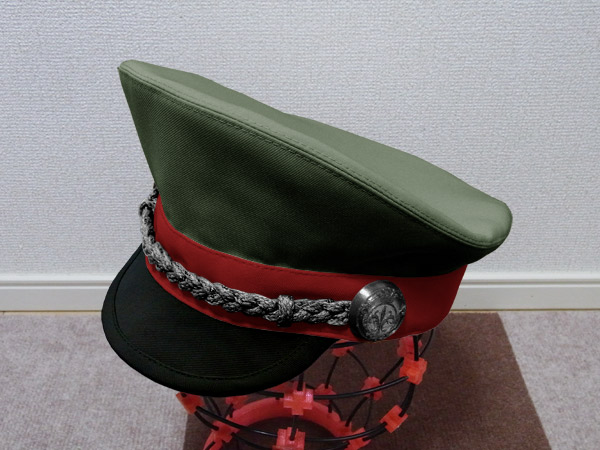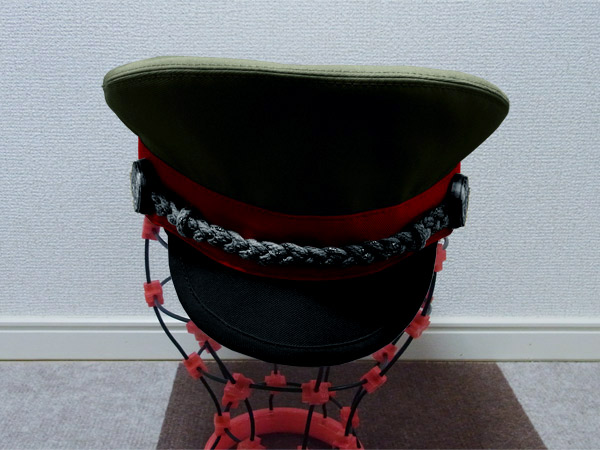 Level 5 (Level Easy 1 ~ 20 Difficult)
Not a this? Design of the different hat.
---
Comment
This is a pattern for the type of hats often worn by the military and in uniform.
It is a military hat with a slightly raised top front design.
Please use it as a base for cosplay materials.
The simple production process is described on the website.Download as PDF data.
Many request "Like" or "Tweet". It's made!
Share & follow also thank you!
---
How to make Military Cap
The production process is explained with translation software.
If you have any suggestions on how to write like this, please let us know at info@dr-cos.com
We operate this site with your cooperation.
(1) Attach "interlining" to "brim" and sew together temporarily, then Serge/overlock with Bias to form a shape.
How to make bias tape.Please refer to this page
How to sew bias tape.Please refer to this page
(2) After attaching fusible interlining to "crown", sew it together to form a loop.
(3) After applying fusible interlining to one "Band", sew both sides together to form a loop.
(4) Sew the "band" to the "crown" and sew the "brim" between the "crown" and "band" when sewing them together.
(5) After attaching the swage and decorative buttons to the swage position, sew the decorative chinstrap as well.
(6) Attach fusible interlining to "Top" and sew "Crown" and "Top" together. Split and widen the topstitch.
---
How to purchase pay pattern from overseas
Click here for A4 paper & cm size pattern paper
---
Letter paper & inch size paper pattern is here
---
Free pattern More than 2000 kinds of list is from a menu.