Witch Hat Sewing Patterns (pay pattern.)
Sponsored Links
---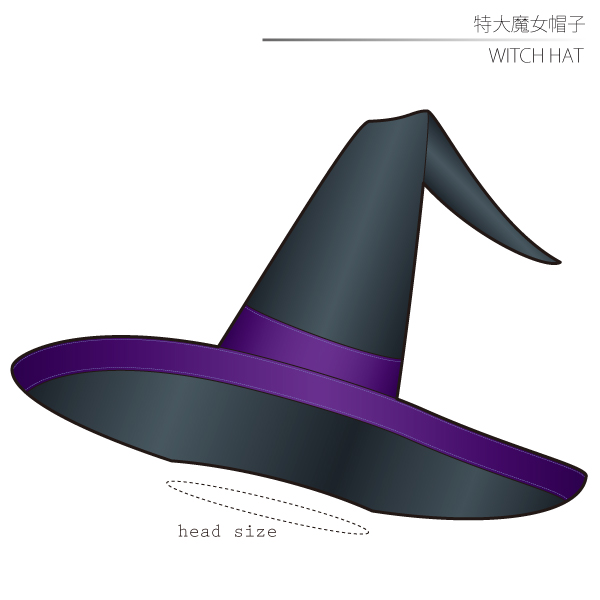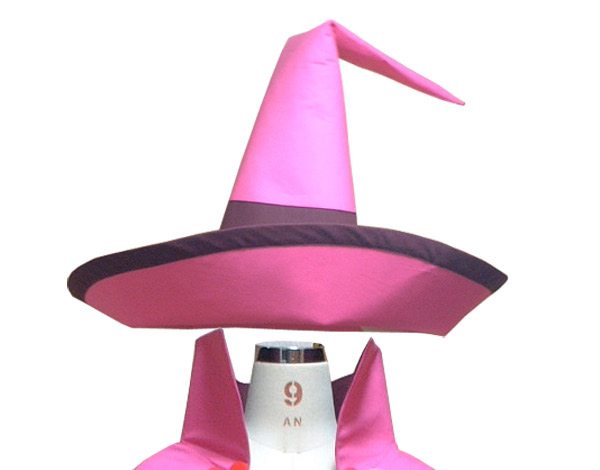 Level 3 (Level Easy 1 ~ 20 Difficult)
Not a this? Design of the different hat.
---
Comment
This is a pattern for an oversized witch hat witch hat with a folded tip design.
It is made using fusible interlining (Quilt Batting) and hard fusible interlining.
This is an oversized witch hat pattern that is not sold on the market,
so it will be very powerful and attention-grabbing when used as a costume for Halloween,
school festivals, and events.
The simple production process is described on the website.Download as PDF data.
Many request "Like" or "Tweet". It's made!
Share & follow also thank you!
---
How to make Witch Hat
The production process is explained with translation software.
If you have any suggestions on how to write like this, please let us know at info@dr-cos.com
We operate this site with your cooperation.
(1) Iron "fusible interlining (Quilt Batting)" on the "Top".
(2) Fold the "Band" in 1cm and sew it with a topstitch.
(3) Serge/overlock the side part of the "Top" and sew it together to make a cone shape.
* Cut the seam allowance at the tip to reduce the thickness.
(4) After applying fusible interlining (stiff interfacing) to one piece of "Brim", press seam allowances open with an iron.
* If the interfacing at the seam allowance is difficult to fold back with an iron, stitch it down.
(5) After sewing the other "Brim" together, press seam allowances open with an iron and bias around the perimeter.
(6) Serge/overlock the "Top" and "Brim" by sewing them together.
* Use hat tape for sewing together for a clean finish.
---
How to purchase pay pattern from overseas
---
Letter paper & inch size paper pattern is here
---
Free pattern More than 2000 kinds of list is from a menu.